Summary: How to quickly see the settings for a site without having to look at the contents of the local configuration file
Version: 2021-10-28
Prerequisites:
Status: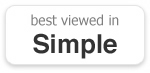 Question
How can I quickly see the settings for my site without having to look at the contents of my local configuration file?
Answer
With XSiteInfo plugin you can set a password-protected page that will display the current settings of the site. WARNING: Make sure that this page is password protected, because it will contain critical information about the site that can protentially be used to hack into your web site.
Files
Installation
Place XSiteInfo.php in the cookbook directory and add the following line to the local configuration file:
        include_once('cookbook/XSiteInfo.php');

Create a page called, say Site.Information, and add the following markup:
        (:siteinfo:)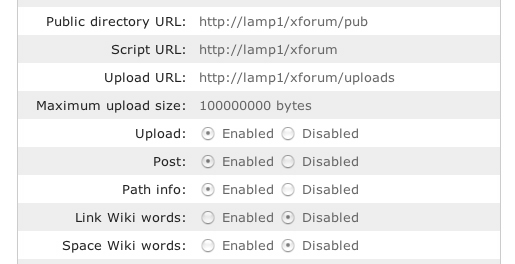 Author
Other Contributions
Changes
2005-10-03: Initial release.
2006-06-05: Wiki Version
2011-12-02: update
2021-10-28: update for PHP 8 (anomen)
Comments
See discussion at SiteInformation-Talk
User notes +2: If you use, used or reviewed this recipe, you can add your name. These statistics appear in the Cookbook listings and will help newcomers browsing through the wiki.