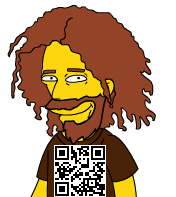 Using PmWiki since July 2008 as the data representation for my past project Seedea on idea management but mostly on my personal wiki is fabien.benetou.fr with a dedicated PmWiki notes page
What bring me to PmWiki was its flexibility.
I have also integrated
a WebXR interface
memory reminder or read books
visualization of edits per page
few others things I can't remember right now
In a broader scale I'm interested in:
WebXR
computational epistemology

scientometrics
epistemetrics

creativity
cognitive science
Some of the pages I edited here:
others a lot earlier... (I think ;)
PS : I hang out in the PmWiki IRC channel (irc://chat.freenode.net/pmwiki) pretty rarely but Im always in the ##pim channel.
In 2012 I wanted to integrate to my pmWiki instance:
a visual interface (probably Ajax based)
analysis tools

currently using scripts to parse httpd logs and do simple statistics, cf Numbers

a PmWiki offline/online adapter (online minimal packaging for offline use)

currently using crontab with daily compressed archives
localhost is used to update the path accordingly
considering using Mercurial to clone locally

useful to track configuration changes

an admin validated cookbooks and skins activated system

it would basically allow to select any validate (for security reasons) items from Cookbook:Cookbook and Skins:Skins

then download, unpack at the right location, update the configuration file, display a test page

this would be mostly useful for newcomer and users without ssh or ftp access
MouseOver
Quick recipe to handle mouseOver that a friend needed to help remember complex Chinese character.
syntax code : {{H:Test de mouse over|Content}}
local/config.php code : Markup("mouseover", "inline", "/{{H:(.*?)\\|(.*?)}}/", "<span title=\"$1\">$2</span>");
Inspired from http://en.wikiversity.org/wiki/Help:Mouse-over